New Equipment for SERVPRO Blackwood
7/30/2018 (Permalink)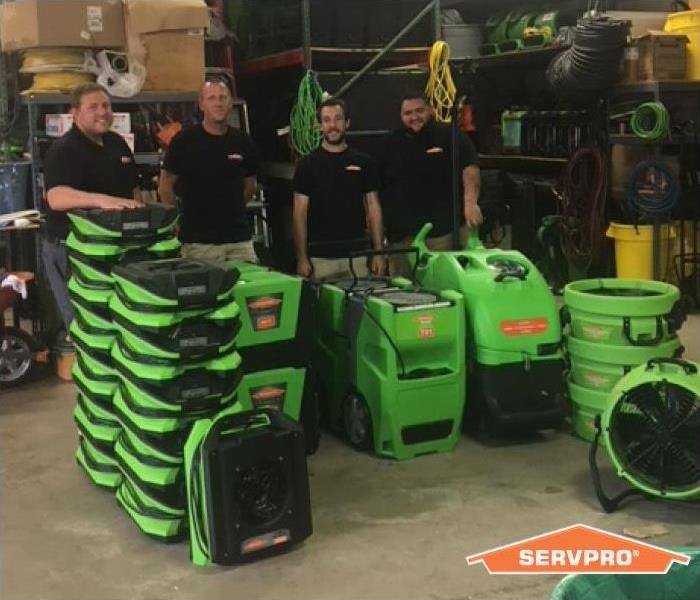 SERVPRO knows that staying on the cutting edge of technology in our industry will help our customers the most. That's why we add new equipment to our inventory on a regular basis. We are proud to be able to offer the best to our customers.

SERVPRO spends a tremendous amount of money on drying equipment for a very good reason. They dry quickly, effectively, and safely. The importance of having industrial equipment to keep your home safe and dry. All of the equipment works together to both dry the structural materials (blowers), remove the moisture from the air as the wet materials dry and the water from them turns to vapor (dehumidifiers), and clean the air to prevent allergens that permeate through the air during drying (air scrubbers).

Many homeowners feel that if the water is removed, the work of water damage cleanup is done. This is because it is difficult to see or feel the extent of the saturation of water in building materials without moisture detection equipment used at SERVPRO. While water removal is an important part in the water damage, the drying part is what makes your home safe from long term mold or building material damage. There is no time to waste when it comes to drying a water damaged home. Mold begins to start growing within 24 hours and continues "growing like a weed" damaging building materials as it spreads. SERVPRO professionals are trained and certified in the water removal and drying process and will make it "Like it never even happened."


If you experience water damage or suspect mold in your home or business call SERVPRO of Blackwood/Gloucester Township 856-227-7800. We are here to help.